For Which Conflict and When Mediation Can Be Used
Guide sections
Family conflict across national borders
A family conflict becomes international in various scenarios involving more than one country. It could happen, for example, when there is a conflict in a family where the parents have different nationalities; in a family which is not living in its country of origin; where the parents live in two different countries; or where one of the parents wants to go and live in another country.
Conflict issues where mediation can help
A parent in a situation of intense conflict or family breakdown may feel the need to separate and relocate together with the children. Because of the high emotions that are often a feature of such conflict, the parents may not be able to discuss the options face-to-face or even through other family members.
Mediation by a neutral person can be of help in such a situation. It enables discussion of the problems facing the family without increasing tensions further.
Thus it is not surprising that parents who choose international family mediation are often those in situations where separation or divorce is about to lead, or has led, to the departure of one of the parents to another country. Mediation is also frequently used in situations of wrongful removal or non-return of a child (see Section 6: The wrongful Removal or Non-return of a Child).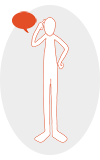 The majority of international family mediations deal with questions relating to parental responsibility, access/visitation rights (also known as contact), and how to maintain links between the children and both of the parents. When the parents live in different countries, it is difficult for them to agree on questions such as those involving the education and day-to-day life of their children. In such cases, mediation can be used to resolve those differences, since it takes into account the diverse conditions in the two countries as well as the rights of all the parties involved.
Timing of mediation
When mediation is employed at a very early stage and before a judicial procedure is initiated, it can help defuse an escalating conflict. In the case of one parent envisaging a move abroad, mediation can help determine the place of residence of the children and the other parent's access rights. It can thus help to avoid a crisis that might otherwise result in the wrongful removal or non-return of the children.
International family mediation can also be effective at other stages of a conflict and its accompanying legal proceedings. This could happen, for example, if the parties to a conflict decide to go for mediation in parallel with the court proceedings. Or if a judge or a judicial or administrative authority encourages them to consider mediation as a way of resolving their conflict out of court or with the help of a court-connected mediation service. In some countries, the law or a judge may even order mediation before beginning any legal proceedings.
Mediation is also often employed as a complement to judicial proceedings after the wrongful removal or non-return of a child (see Section 6: The wrongful Removal or Non-return of a Child).
Sometimes the parties ask for mediation after the court has rendered a decision, to help them reach agreement on the adjustments in their lives that will be necessary to comply with the judgment. This is because court judgments regulate the legal situation but do not necessarily end the human conflict. Mediation in such cases will focus on helping the parties to work out mutually acceptable ways to implement the courts' decisions without further escalating tensions.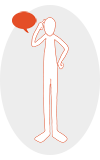 In fact, the practice of international family mediation, which has been ongoing since the beginning of the 2000s, is proving to be a successful complement to the legal route for moving such situations forward.